Senses of Spring (haiku)

High above the trees
Skeins of geese fly heading north,
Harbingers of spring.

On the edge of spring
Timidly a robin sings
In hesitant dawn.

Wild Easter lilies
Sleeping since last summer's drought
Rise up from the soil

Copyright © Regis Auffray 2004 All Rights Reserved
Roots in the soft earth
Are bringing life to the giants,
The columns of life.


If I were searching
for innocence I would find
myself a small child.

Wind and endless souls
Are felt in the living skies
And left just as lost.

© by Bradley Alexander Bucsis 2004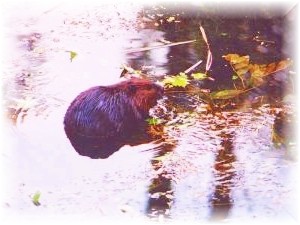 in the marshy swamp
the beaver by its nature
dredging up the past

on a city street
a farmer's son weeps planting
a forget-me-not

poems at the park
falling from my pen much like
petals in the wind

© by Richard Doiron 2004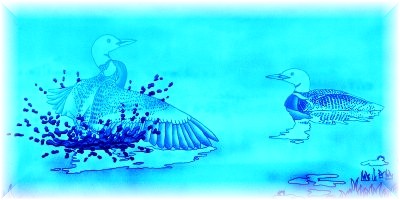 Slow buzz of the bee
looking up small tree branch
sweet honey awaits.

Fall of shadows,
rising sun amongst the clouds,
mosaic beauty.

Upon still waters
casading moonlight hues dance.
Together loons cry.

© Kathy Harmon


I am a Canadian poet, living in Truro, Nova Scotia. My abilities as a writer all come from trial and error. I have had no education in the field of
writing, and my poetry is all from the heart.
1

I open my eyes
today and hear robins sing
on my balcony.

2

Robins who chirrup
on my balcony have
russet gullets.

3

Budding maple shoots
blossom all over in all
our city parks.

4

We like to go look at
the rushing water flow in
the Rideau River.

© by John Mazurek March 11 2004

John Mazurek, who is 41 years old & resides in Ottawa, has cerebral palsy, and is an accomplished haikuist.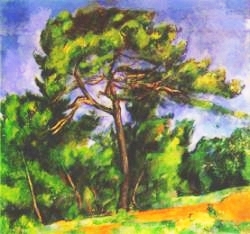 Paul Cézanne. Le Pin solitaire (1892-1896)
Early Haru Spring Haiku

Gummy scents of pines
cascade from hills around
our city and flood it.

Groan, half asleep
at the fracas outside!
Geese, "Honk, honk!" fly North.

In the downpour,
our Toyota Tercel looks like
a slouched green frog.

Rain fizzles, clouds part
from whites to slates, and the sun
sets on its violets.

© by Richard Vallance 2004

March 5 2004