A

Japanese maple --
its orange leaves
cover the ground.

Last-year's phone book
saved
for the autumn leaves...

Over the lake --
a ball-flock of starlings
suddenly rolls back.

Dusk --
one cloud lit up
by the hidden moon...

Halloween pumpkin --
its bright smile
suddenly dims.

Halloween night --
a wild dance
of lightning...

B

Downtown crossing --
a red-tailed hawk on the wire
slows the traffic.

Office lunch –-
a hawk comes to the window
with a fish.

© by Zhanna P. Rader

Originally from Russia, Zhanna P. Rader has lived in Georgia, USA since 1973. She began to write haiku in the early 80's, and has since been published in many haiku magazines from 1986 to 1991. She has also experimented with several other genres of poetry, both in Russian and in English. In 2003, she returned to the haiku community, joining the World Haiku Club. Zhanna is currently a member of numerous haiku lists, including Canadian Zen Haiku canadien, and is the moderator of WHCrussian. She is a member of Pinecone, the North Georgia Haiku Society.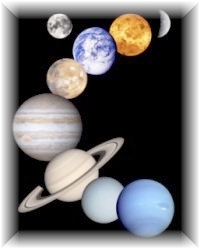 tanka:

astronomy
hazy distance
becoming clearer

white river of planets discovered solar system

*previously published in local small press magazine Fort Worth Poet (now defunct)

rumbles of thunder
rushing winds in leaves
cold rain falls

acorns fall
cracked nuts on path
empty nest

along the stoned path
one mockingbird hops
squirrels busily bury nuts

pine log
in the fireplace
popcorn snapping

upon the pine bough
wild turkey gobbler
snow on ground

a stick of cinnamon
sharp tang of lemon
leaves crackling

turkeys in garden
brilliant orange of pumpkins
crisp scent of apples

© by Brenda Roberts 2004

President, Fort Worth Haiku Society, co-host of Four Star Five Minute Writing Workshops and rotating co-host of the Border's Books and Music Sunday Night Reading Group
author of A Cold North Wind (fantasy), Psychosis (poetry), and co-author of The Poor Man's Cook Book available for sale from SYNGERGEBOOKS
Poetry Society of Texas Bulletin Editor webweaver of PST
autumn sapling
a yellow leaf woven
into the tiny nest

cold autumn light
a housefly sleeping soundly
on Buddha's head

Old November pond . . .
the tick of falling snow
at the overlook

November cold
a jack-o-lantern has become
an old man

© by Bruce Ross 2004

Bruce Ross is an American citizen, born in Canada, whose haiku, tanka, and related forms are published internationally. He is the editor of "Haiku Moment, An Anthology of Contemporary North American Haiku" and author "How to Haiku, A Writer's Guide to Haiku and Related Forms."



Nearing September
one black butterfly
wings so still
October sunset nearing Halloween sudden chill Leaves
falling red and gold
among names of the dead Night wishes lighting the
candle in the Jack-O-Lantern

October night wind a rattling of dry cornstalks
September sun all along the
road carnival trucks Fog in the hollows autumn chill
at the door... A scarey
movie leaves fall dry and dead in the graveyard...

At the door sounds of
Halloween in my illness...
In my illness dead leaves
rattling across the yard.

© by Lewis Sanders 2004




Lewis Sanders lives in Springcreek, Tennessee USA with his dog named BabyDoll. His haiku have appeared in Dragonfly, Frogpond, Modern Hsiku, Parnassus Literary Journal and other magazines. He publishes in, "In Budhha's Temple", a haiku website (click below):



Shadows passing
after sundown
the spider's web

© by Lewis Sanders 2004