TA'ANIT ESTER (THE FAST OF ESTHER)

Can anyone still hear my people's cry,
Even they themselves? Can anybody stand
In the blown-apart heart of the Holy Land,
Can anybody see with shattered eye
All that is done? Can anyone think why,
Marshal a shredded brain to understand?
Can anybody grasp a severed hand,
Can a cut-out tongue still stammer of Sinai?
O GOD, restore the image of Your Law,
Restore the sacredness of human form,
If not for Israel's, for your sweet earth's sake.
Send us a sign, send forth a ray to draw
Love's faithful in against the hateful storm
To uphold the norm, and face down Amalek!

© by Esther Cameron 2004
Esther Cameron is the Editor of the print poetry journal, The Neovictorian/Cochlea (Madison, Wisconsin), which has been in publication since 1996. Echoing Percy Bysshe Shelley's sentiments in his Defence of Poetry a full two Centuries earlier, she asserts, in the editorial, "About this Magazine" (Vol. 1 no. 2, Fall-Winter, 1996-1997) that "Poets ought indeed to be the forefront of any struggle for human integrity and solidarity, on which the success of any just cause depends." And this sonnet in particular clearly reflects her ethical perspective on humanity's past, present and future. Esther Cameron has also published a lengthy, highly informative and revelatory essay on Shelley's Defence itself, in a recent issue (#122 of The Antigonish Review (Nova Scotia, Canada, Saint Francis Xavier University). She recently published 2 of Richard Vallance's sonnets in the Fall-Winter, Vol. VII, no. 2, 2003-2004 issue of The Neovictorian/Cochlea and is considering possible publication of some more of Richard's poetry in future issues of the same poetry Journal. To read Esther Cameron's perceptive exposé of Shelley's Defence (1821) in issue #122 of the Antigonish Review, click here:
Antigonish Review (Canada) #122. Esther Cameron. "Shelley's Defence Today"
Esther Cameron's Home Page: Point & Circumference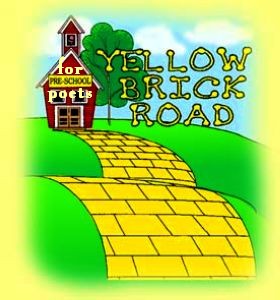 Several Yellow Bricks Short of a Road

Some free verse they call poetry
Is simply broken prose.
Can it be called literature,
Or perhaps deceit and pose?

Its rather strange to arbitrate
If words rhyme, or their position,
Since so much is garbled nonsense
That pretends to erudition.

These poseurs should accumulate
Their writings for transposition
To a final cardboard coffin
For their best "decomposition".

© by Jim Dunlap 2004
NOTE: This does not refer to all free verse poetry, only to that subgenre, scrawled off by so many poetasters, which sounds like bad prose broken up into lines. À toute à l'heure, J.D.

Jim Dunlap, who is listed in Who's Who in America (2002-3-4) and will be in Who's Who in the World (2004), has been variously published in many poetry print journals, including, amongst others POTPOURRI, the PARIS/ ATLANTIC, Neovictorian/Cochlea, and PLAINSONGS; and has had many scores of his poems also published online in several prestigious e-zines, such as: SONNETTO POESIA (Canada), Poetry in Emotion = la Poésie à s'émouvoir (Canada) and Canadian Zen Haiku canadien; Poetry Life and Times (UK); and NUMBAT POETRY JOURNAL (Australia), POEMS NIEDERNGASSE, (Switzerland), and the POETS' PORCH (USA).

Jim is Newsletter Editor for the Des Moines, Iowa, Area Writers' Network, and has distinguished himself internationally as a notable sonneteer of the late Twentieth and Early Twenty-First Centuries. You may wish to visit Jim Dunlap's home page, "Mindful of Poetry", here: